Our little ones love to live active lifestyles. Jumping, running, hide and seek, grandma's footsteps, it's go, go go and all day long. But with all this chaos can come those accidents, falling over, running into things, balls in the face, it can happen at any time, anywhere and so we want all parents to feel confident with what to do when you need an emergency dentist in Edinburgh.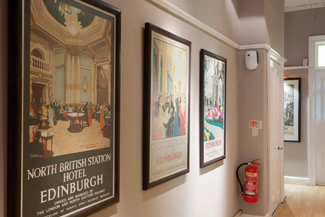 First Steps In A Child's Emergency
If you are experiencing a dental emergency here's a few things you should be checking for to begin with…
Is there bleeding? Check the site for any blood.
Stop the bleeding. If there is any blood you should be stopping the bleeding where possible – you do this through putting pressure on the area.
Clean. If you can and it won't cause the child trauma try and clean the wound with salt water. If your child has lost a tooth do not do this.
Medical Assistance. As soon as you can you should be contacting medical assistance. You are welcome to contact us at Polwarth Dental Clinic and if within working hours if not you can contact the NHS 111 line for further medical assistance.
Reassuring and First Aid
If your child has experienced an accident the most important thing to do is to remain calm. You can offer them an ice pack or cold compress to help reduce swelling and discomfort. You can also reassure them with positive language and remind them that your emergency dentist in Edinburgh is specially trained to look after their teeth.
In The Event Of Tooth Loss
If your child loses a baby tooth it's highly unlikely that it will be reattached, this is nothing to worry about as their adult tooth should replace it in due course. If however, it's that they've lost an adult tooth then you need to take a few steps to try and save it. Firstly don't touch the root, and then if they are old enough to hold the tooth in the socket it's lost from then ask them to keep it there. If however they are too young and it could be a choking hazard, place the tooth in a glass of milk. You should try and get medical assistance as soon as possible.
Thing To Keep At Home
Most families have a first aid kit in their home, but not all have a dental first aid kit and there's a few handy things you can keep at home to help symptoms before you get to your emergency dentist in Edinburgh. Things to keep at home: Mouthwashes, gauzes, a cold compress, a sealable container to be able to store any lost teeth in.
We'd also recommend that for any parents who have children who are active in lots of sports to invest in a mouthguard as these can make all the difference in protecting your child's teeth.
If you're worried about your child's oral health you are welcome to contact the practice anytime and one of the team will be happy to help you with any questions you have.