Have you had an injury to your head that led to the displacement of one or more teeth? Have you broken a tooth restoration and are in pain? Or do you have a terrible toothache? If you are experiencing one of the above situations, then it is almost certain that you need to visit the emergency dentist immediately.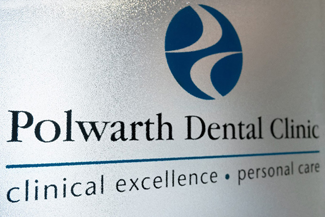 Unfortunately, not many patients know when to visit the emergency dentist. At Polwarth Dental Clinic, we aim to treat all of our emergency patients within the day and we prioritise depending on the severity of each situation. Our emergency dentist in Edinburgh is highly skilled and will offer the best treatment available to help take the pain away and ensure that your teeth are strong and functional. Whether you need treatment for a knocked-out tooth, a replacement filling or relief from a severe toothache, our emergency dentist in Edinburgh is here to help.
What constitutes a dental emergency?
If you are suffering from one of the following problems, then it is time to book an appointment with our emergency dentist in Edinburgh:
chipped, cracked, broken or damaged teeth
pain and swelling
knocked-out teeth
infection
sensitive teeth
abscessed teeth
broken dental devices.
If your symptoms are causing excessive pain or interfere with your ability to perform simple daily functions, then emergency dental care is required. Our emergency dentist in Edinburgh will routinely treat all the conditions mentioned above and many more. Simply relax and let us take the pain and anxiety away.
Emergency dentist or A&E?
If you had a serious injury and your bleeding is uncontrollable or your face has sustained multiple injuries besides your teeth, it is crucial to visit a hospital as soon as possible. If your symptoms are not that serious and you are in control of your situation, give us a call and we will book an emergency appointment within the day.
To learn more about our emergency dental services and how we can help, please visit our website or give us a call.