Polwarth Dental Clinic is here to support you and your family as our emergency dentist in Edinburgh is available to you and your family should an emergency arise. Polwarth Dental Clinic is an emergency dentist that is here for you in these trying times. We have always offered a friendly environment that has been long established. Our main aim, through each of our encounters with our patients, is to provide them with the best standard of care. We aim to give our patients the best level of dentist practice possible to ensure that all of their needs are met. We were established in 1955, highlighting our long tenure in the field of dentistry. We understand how to best benefit our patients as we aim to provide an appointment for you in a timely manner in order to best meet the needs of your smile.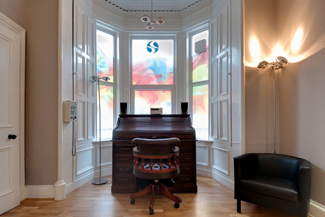 What does Polwarth Dental Clinic offer?
An emergency dentist in Edinburgh is here to help you in your moment of need. We offer emergency appointments for our patients that can often take place on the same day. We use working hours, Monday to Friday to meet the needs of our patients when they should arise. We can be accessed by telephone to book an appointment as our dental team is on hand to deal with your dental issue as fast as possible. We understand you may be in pain and wish to rectify this as fast as possible. We care deeply about our patients and want to help them with the situation they have unfortunately found themselves in.
If you or a family member have knocked out a tooth we can offer some suggestions as to best care for the situation. The tooth should be held by the top and not the root. Clean the tooth if it needs to be cleaned but do not use water. If the tooth in question is an adult one attempt to push the tooth back into the place it came out of. A clean fabric should then be placed over the tooth and the jaw bitten together. If you are unable to put the tooth back in the mouth, either store it in the cheek or in a container with milk; again, water should not be used.
Should you need emergency attention out of working hours then you can still ring us here at Polwarth Dental Clinic to access the recorded message. This will tell you what to do next, which may involve calling out a dentist to meet your needs.
What should I do next?
If you or a family member is in need of an emergency dentist in Edinburgh, call us here at Polwarth Dental Clinic at your earliest convenience and we will make the necessary steps to give you the care and attention that you need. You should follow the steps listed above if you have knocked out a tooth and follow the advice from the practice that you are given when you call in to give you the best chance of remedying the issue. We are here for you and your family to ensure that your mouth continues to be safe and healthy.