If you need and emergency dentist in Edinburgh,  look no further. Polwarth is the dental surgery for you. We know that toothache, abscesses, broken teeth, and lost fillings or crowns can be painful and inconvenient. There are several dental injuries and issues that may require immediate and expert attention, no matter what time of the day or night.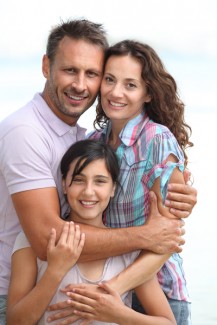 Polwarth emergency dentist, Edinburgh offers services for patients who are experiencing dental emergencies. Whether it isa simple or severe dental issue, our practice will provide immediate attention to your concern. We offer emergency dental care for general and cosmetic dentistry problems. Rest assured, that with Polwarth emergency dentist in Edinburgh, you will receive the care that you need. We also aim to make all our patients pain free for a maximum fee of £70.
What counts as a dental emergency?
A dental emergency is an umbrella term that can be used to describe an issue involving the teeth and supporting tissues that urgently needs to be treated by the relevant dental professional. Dental emergencies do not always involve pain, although this is a common signal that something needs to be examined by a dentist.
Dental pain can originate from the tooth, surrounding tissues, or can have the sensation of originating in the teeth but be caused from another area. Depending on the type of pain you are experiencing, you can determine the likely cause and can treat the issue.
Your emergency dentist in Edinburgh can diagnose conditions from bacterial/fungal/viral infections to a fractured tooth or dental restoration. Each will require an individual response and treatment that is unique to the patient.
Dental restorations, such as fillings falling out, or fracturing can also be considered a dental emergency as these can impact on the function of your teeth, causing pain and discomfort in many cases. At Polwarth, your emergency dentist in Edinburgh, will aim to preserve your oral function and teeth for as long as possible.
So, if you are suffering from a dental emergency, ring Polwarth for urgent care from a reliable and professional emergency dentist in Edinburgh.